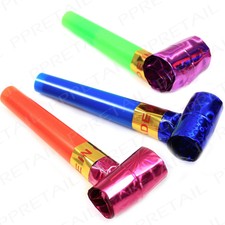 In Philippians 4:4 the Apostle Paul wrote, "Rejoice in the Lord always, and again I say rejoice." These words were penned while Paul was in custody, and yet he is joyful, and calls upon the church at Philippi to take the same outlook in the Lord.
Joy isn't always a state of ecstatic happiness, though it includes it, but rather a peace and contentedness in the situations in which one finds them self.  This is especially true for those of faith, who no matter what their immediate temporal concerns, remain children of God, and heirs to the promise of eternal peace.
"If you have no joy, there's a leak in your Christianity somewhere." Billy Sunday has struck onto the nugget of wisdom here.  He reminds us that or Christian life is a sanctified one, and as such we should hold onto the joy, if of nothing else, that fact.
Again, this may not be a giddy happiness, but a calm assuredness of heaven's promises. C. S. Lewis said, "Joy is the serious business of Heaven." While Lewis' words may not have been in exactly in that context, the application is sound.  Joy can be serious.
But what about fun? Okay, it need not all be "serious." One of the great benefits of being in God's family is the pleasure of sharing and "enjoying" the company of our brothers and sisters.  We are never alone in this world.  God is with us, but wow, look at the "pure joy, " including happiness, fun, and even giddiness, we can share with our fellows.  As an aside, do we thank God for this daily? We should! Remember 1 Thessalonians 5, "Rejoice always, pray without ceasing, give thanks in all circumstances . . . (vs 16-18)." Rejoice in all things, and then be thankful for the joy.
Whether with our brothers of sisters, or on our own, our Christian walk, and the fellowship with God is a cause of joy. Thomas a Kempis said, "The reflections on a day well spent furnish us with joys more pleasing than ten thousand triumphs." yes, too often we get drawn into the mindset that we need to have had worldly success, or escapist fun to "be happy." But, a Kempis reminds us that a well spent day is better, even if not "successful" by the standards of modern society.
Are we joyful today? Psalm 118:24 "The Lord has done it this very day; let us rejoice today and be glad." No matter what the circumstances – "May the God of hope fill you with all joy and peace in believing, so that by the power of the Holy Spirit you may abound in hope (Romans 15:13)."
Padre