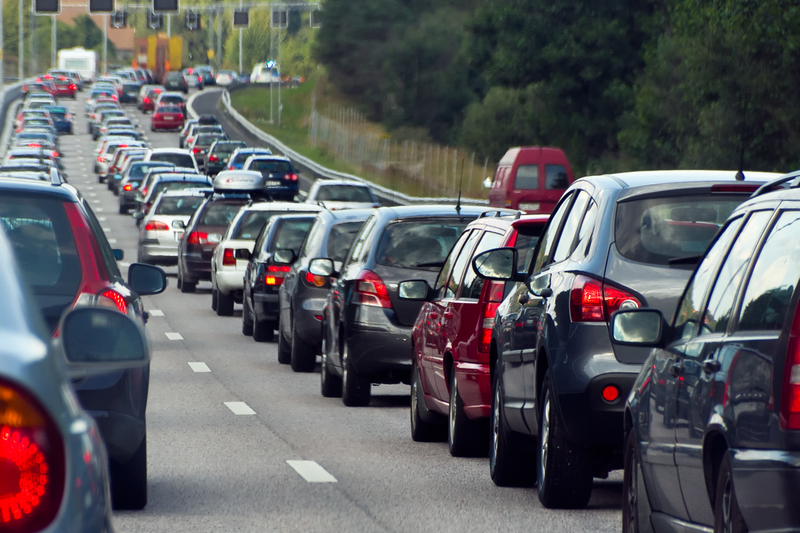 "Caught, obstructed, delayed."  No it's not a poem, it is the usual evening journey home along one of the UK's biggest car parks, the A14 in Cambridgeshire.
If the snarled traffic isn't bad enough, the Highways Agency in their infinite wisdom, has decided that the way to "fix" the problem is to add some extra lanes, and make a short straightening of the route between Cambridge and Huntingdon.  It will when finished save maybe ten minutes on future journeys.
"When finished."  That is the operative phrase.  The work has been going on for month and months.  And for the time-being adds anywhere up to forty minutes to the journey.  Okay, if a daily traveller, given a few YEARS of travel after the completion – you will make back the shortfall of your life.  If an occasional traveller – then "why, just why?"
But what is better, is that these "improvements" are going on at the exact same time as "improvements" on the Newmarket and Milton side of Cambridge.  The lucky traveller gets to finish one delay to join the queue for the next.
It gives the entire concept of "caught in traffic" a feeling of understatement.  It is not caught, but "imprisoned."
Padre
Tale Weaver – #247 – Caught – 31st October
Sorry, unfortunately not fiction this time.  Reality sometimes becomes more unbelievable than fiction.